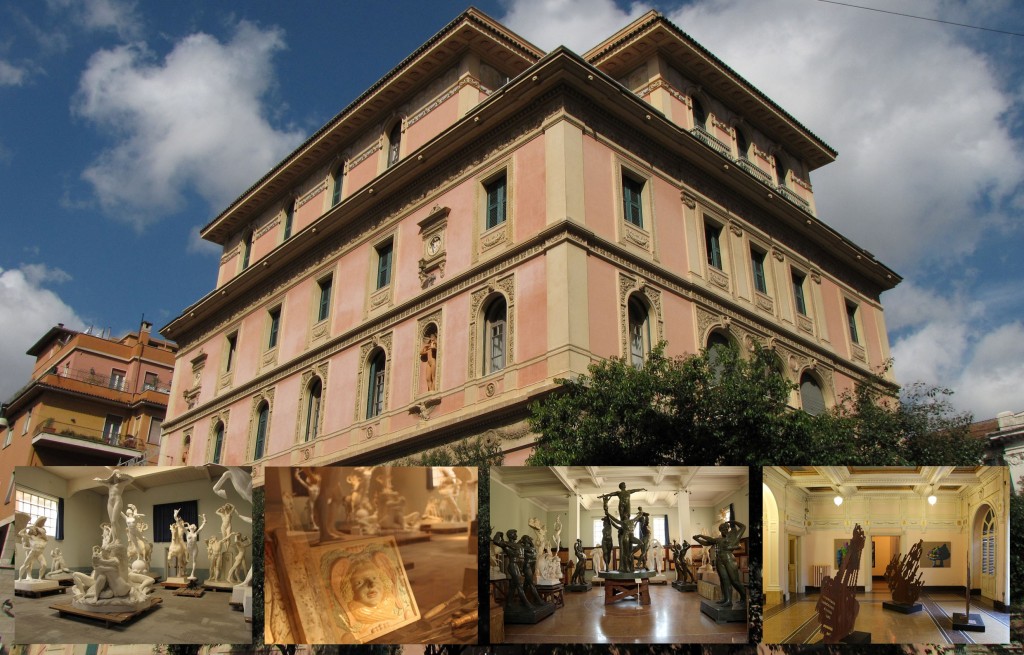 What is the Hendrik Christian Andersen Museum?
Hendrik Christian Andersen Museum is a house museum that, together with Galleria nazionale d'arte moderna e contemporanea, the Boncompagni Ludovisi Museum, the Mario Praz Museum and the Manzù Museum in Ardea, belongs to the Soprintendenza alla Galleria nazionale d'arte moderna e contemporanea.
What can you find in this museum?
The Andersen collection is housed in this museum. It is composed of over 200 small and medium size sculptures, over 200 paintings and over 300 graphic art works by Andersen as well as by his brother Andreas.
Almost all these works took their inspiration from the World Centre of Communication, an ideal city planned by Hendrik in order to promote art and science understanding.
The museum also displays furniture, photographs, books, and archives of the Andersens.
What is the Andersen Museum story?
The building housing the museum is also called Villa Helene, in honour of Andersen's mother. In 1922-1925 the artist conceived it as a two-layers house, to get the double function of residence and art studio. A third layer has been added in 1935. The style is Neo-Renaissance and so close to the early 1900s American taste with coloured stuccoes within while on the outside floral decorations, amphorae, angels' heads and family portraits.
Andersen died in 1940 and left the palace and the collection to the Italian State. Only in 1978, when his adoptive sister Lucia died then the palace and its collection entrusted the Galleria nazionale d'arte moderna e contemporanea.
In 1998 the palace has been restored and on December 19th 1999 the museum has been opened to the public, in occasion of Andersen 59th death anniversary.
How is the Andersen Museum displayed?
At the ground floor you have the Gallery or Main Hall, where Andersen was used to display his finished works, and the Art Studio or Laboratory, where the artist gave life to his creations. In these two halls you can see his works and several drawings and projects devoted to the World Centre of Communication.
Andersen was used to live at the first floor; today these areas are used for temporary exhibitions dedicated to past or living foreign artists.
Museum offices are located at the second and third floor, where you also have a small library, the archive and a conference hall. At the second floor you have a multimedia station telling the story of the Andersens through a diary of Olivia Cushing, the artist's sister-in-law.