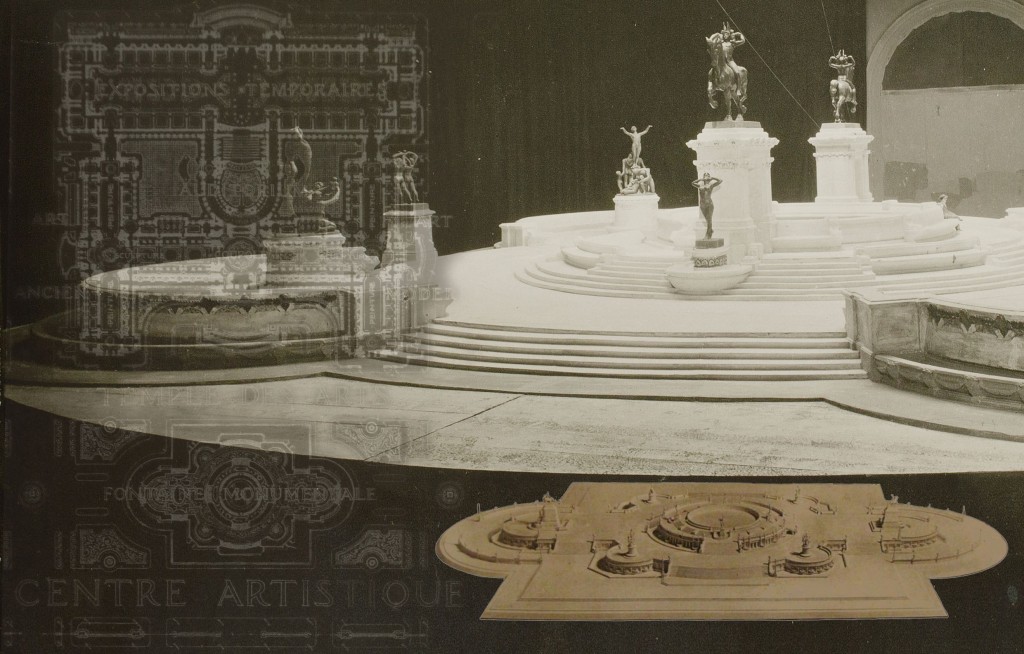 What is The Fountain of Life?
The Fountain of Life was supposed to be a multilayers monument, made of many sculptures. Water, symbol of life, had to come out from the top level.
The Fountain had to be located in the middle of the World Centre of Communication, the project of City-capital of mankind conceived by Hendrik Christian Andersen. The project remained just an idea and Andersen achieved only a few parts.
The Museum displays bronze statues, plaster models and a few plaster and bronze sketches.
How was the Fountain of Life supposed to be?
The whole work is constituted of three terraces on different levels with a central upper basin. From the top to the bottom water would have made a continuous cascade.
How would the different statues have been displayed in the Fountain of Life?
In the project, works are arranged as follows:
– the lower terrace looks like a square with 6 semi-circular spaces, each of them occupied with a sculptural group: in the 4 smaller semicircles are Morning (A), Evening (B), Day (C) and Night (D), while two other groups (Nude Male and Female Nude with two Little Children on Horse at step, F-H) are put in the bigger semicircles. At the bottom there are 2 female statues representing The Prayer (E-G);
– the middle terrace get a circular shape and is decorated with small fountain on the rim. It gets 4 symmetrical staircases connecting the lower and the upper terrace;
– the upper terrace, circle shaped, houses 4 bronze sculptural groups. Each groups is composed of a male and a female figure: Love (or Kiss, I), Joy of Living (or Family, K), Step (or Fellowship, L), The Progress of Humanity (J).
Above the terraces is the basin the water comes from, decorated with a mosaic depicting the Four Seasons.