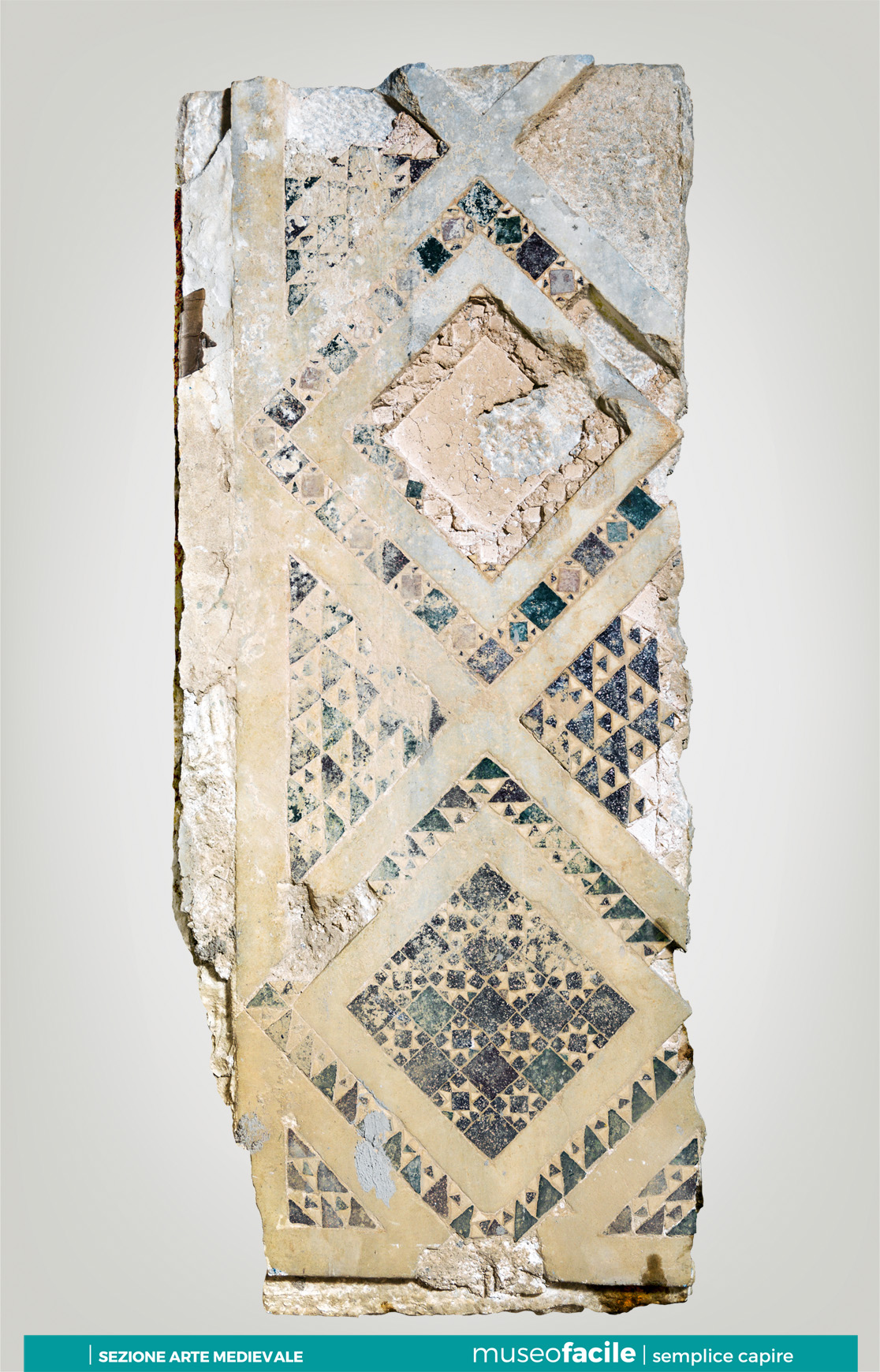 Slab Fragment
13th Century
Polychrome Marbles
Location: Museum of Montecassino Abbey, Room of Desiderius
Provenance: Montecassino, Abbey Church of Desiderius (1066-1071)
This fragment was recovered after World War II along with others.  It is a marble slab with geometric, polychrome decoration (inlaid marble or opus sectile) consisting of mosaics laid into grooves specially channeled into the slab.
This marble slab does not come from Desiderius' pavement (1071), but served as a vertical parapet (pluteus) and was used as an enclosure.
The decorative motifs include red and green porphyry triangles alternating with white palombino triangles, as well as eight-pointed stars set against a red porphyry background. These are common patterns in the Roman (Cosmati) marble repertoire.
The comparison with similar furnishings like Santa Maria in Cosmedin and Ferentino helps date the artifact to the height of the 12th century