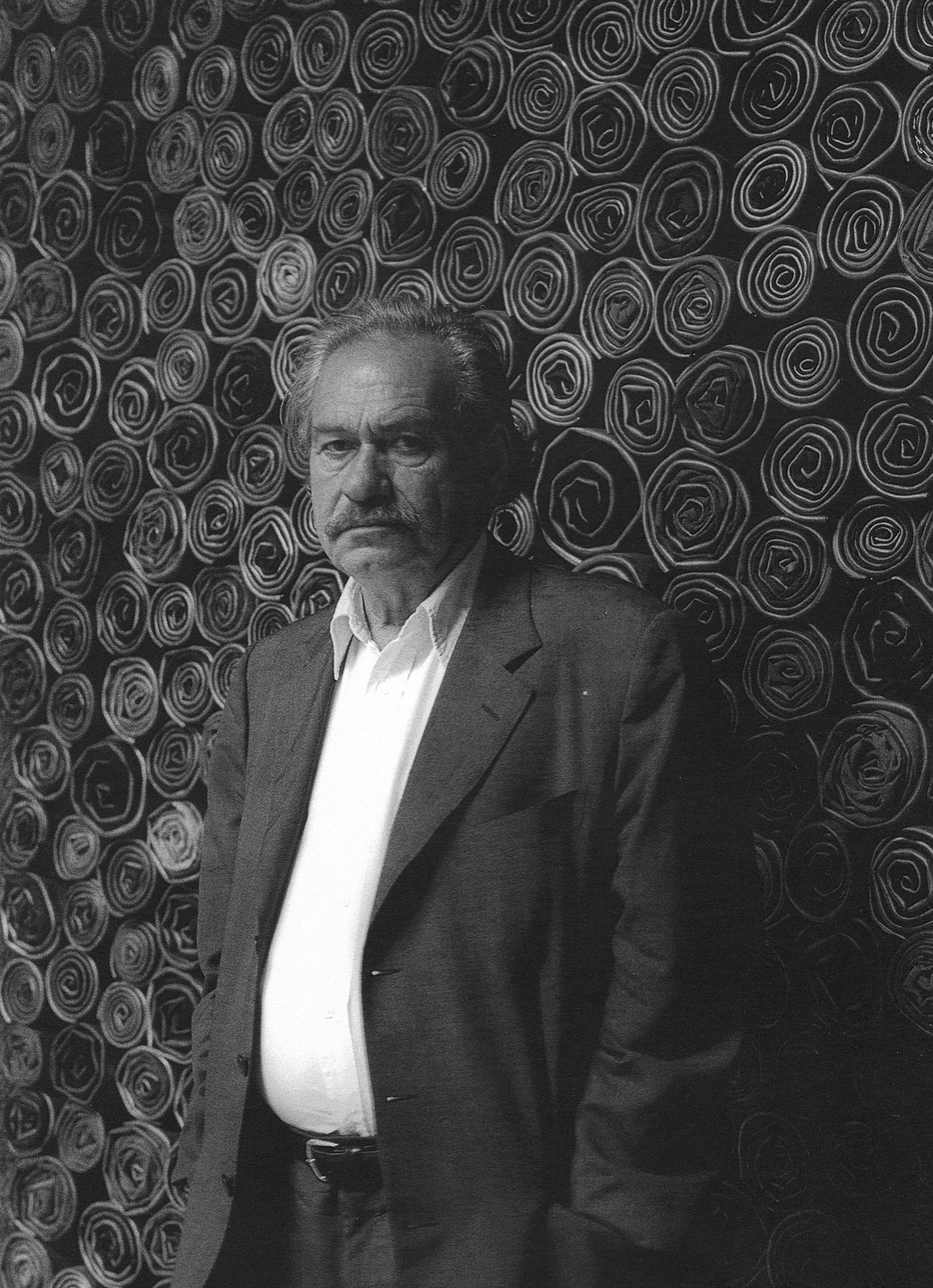 Jannis Kounellis was born in Piraeus (Greece) in 1936 and moved to Rome in his twenties.
He held his first solo exhibition in 1960 at the Galleria La Tartaruga and came into contact with young Roman artists who gravitated around this gallery.  These same years his paintings experimented with series of large letters, symbols and figures arranged on white canvas.
In the second half of this same decade, he creates installations characterized by natural elements and living animals. This is the period when he participated in the historic 1967 exhibition at Galleria La Bertesca in Genoa, at which the critic Germano Celant cones the term "arte povera". He became internationally acclaimed as one of the prominent figures of this movement and, in the following decades, developed an autonomous and coherent vein of study, characterized by its intensity and expressive charge.