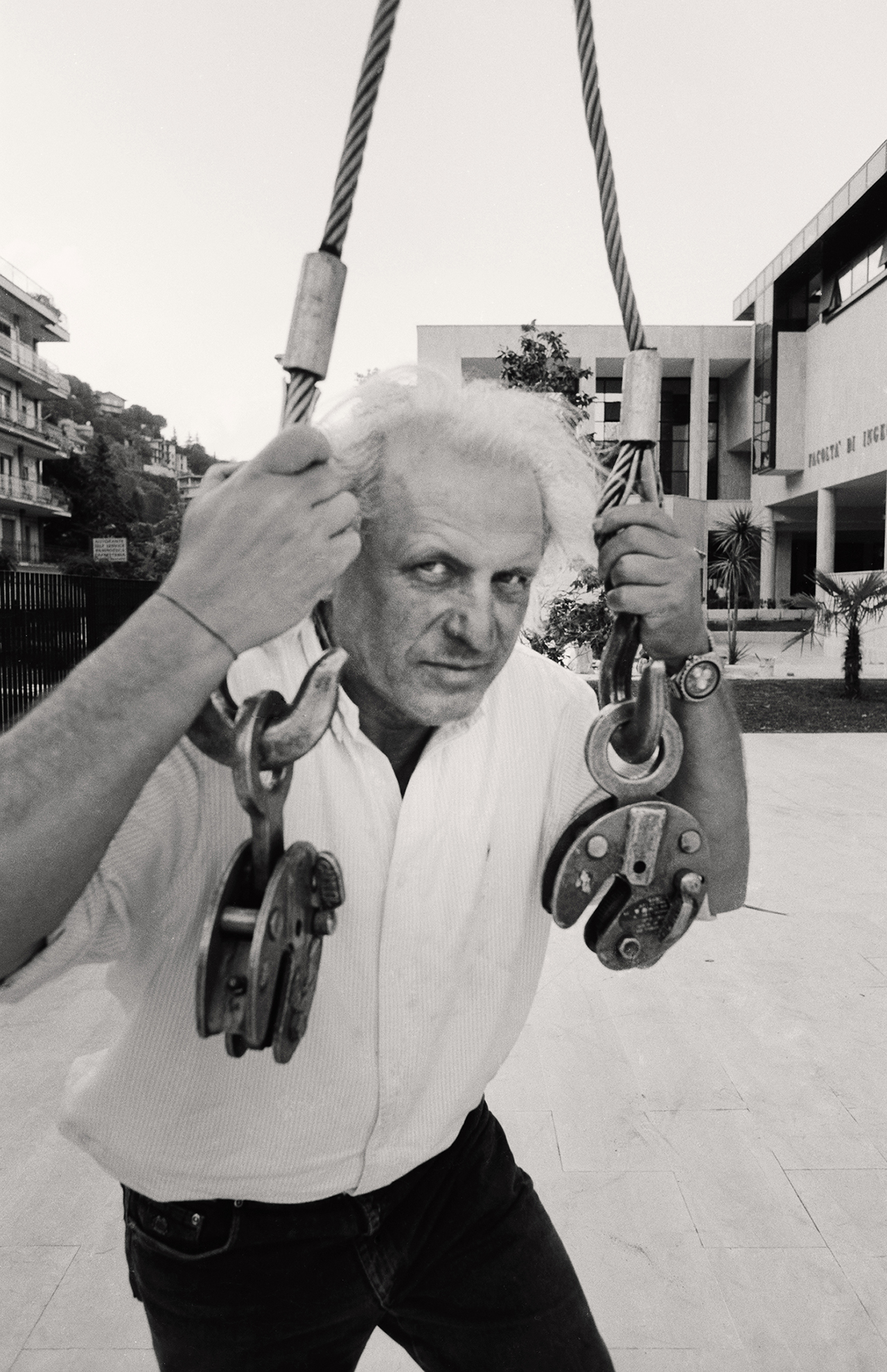 Eliseo Mattiacci was born in Cagli (PS) in the Marche in 1940 and died in Fossombrone, Ps – Italia 2019
After studying at Cagli and Pesaro, he began an intense season of exhibitions, moving to Rome in 1964 and beginning to take part in the capital's lively artistic milieu. Here he exhibited his first large installations of painted and nickel-plated, iron pipes during the first shows dedicated to 'Arte Povera'.
His work later focused on weight, gravity and magnetism, creating sculptural installations on an environmental scale. Since the 1980s, he has also pursued a particular interest in astronomy, leading to new pieces with large discs alluding to planets and solar systems.
During the 1990s, Mattiacci joined these interests by creating monumental, outdoor works composed of large volumes.